Godwit eggs hatch after spring flood rescue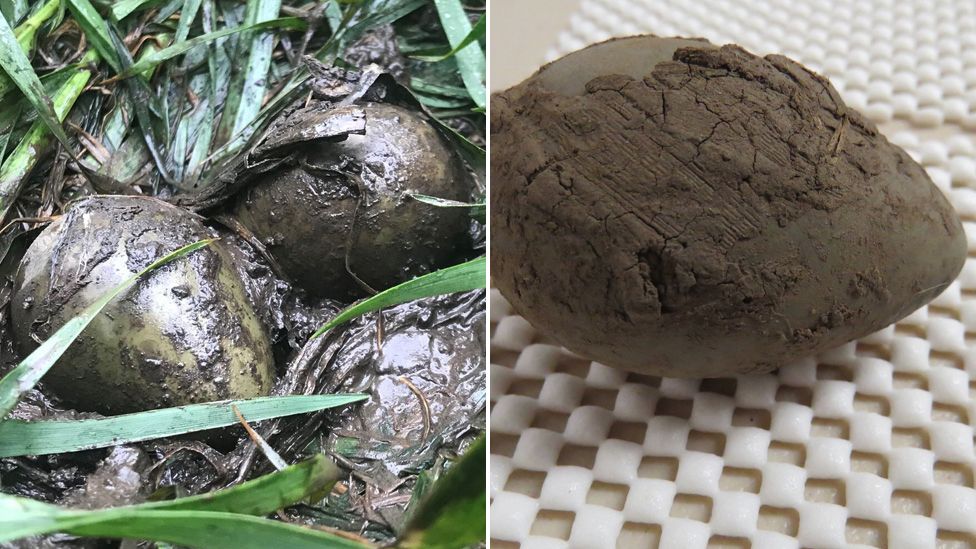 The black-tailed godwits, of which there are fewer than 50 breeding pairs, are being hand-reared at the Wildfowl & Wetlands Trust in Norfolk.
The trust's Rebecca Lee said: "A number of the eggs were in such bad condition that they resembled muddy potatoes."
The ground-nesting birds' eggs "had no chance of survival in the wild".
Conservationists teamed up with farmers to rescue 32 eggs after the godwits were forced by flooding away from the safety of the Nene Washes in The Fens in Cambridgeshire.
Ms Lee, who is the trust's principal species conservation officer, said: "Conditions were so bad we were concerned that they might not survive."
They used a technique called "head-starting", which involves collecting the eggs from the wild under a Natural England licence and hand-rearing them.
Hannah Ward, RSPB Project Manager at Project Godwit, said: "The decision to intervene was not taken lightly.
"The extreme weather and the dire state of these precious, rare eggs meant they had almost no chance of survival in the wild."
The Nene and Ouse Washes are the two main breeding sites for black-tailed godwits in the UK.
It is hoped that head-starting, combined with better habitat management, will help restore the wading bird's population to numbers previously seen in the 1970s, when there were 65 breeding pairs.
Related Internet Links
The BBC is not responsible for the content of external sites.