Bulgarian cow saved from slaughter after straying over EU border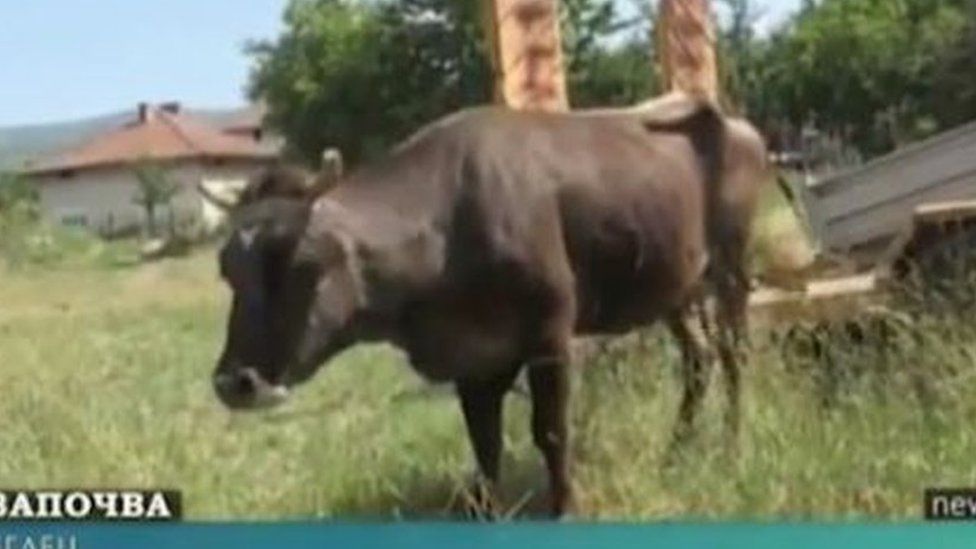 A pregnant Bulgarian cow which was facing imminent slaughter has been saved, according to the Conservative MEP who waded into the diplomatic row.
John Flack, who represents the East of England and lives in Swaffham, said: "I'm delighted common sense and compassion have prevailed."
"I'm thrilled that Penka and her unborn calf have been spared this cruelty."
Penka had wandered away from her herd and crossed a nearby border into Serbia.
Although she was returned to the farm fit and well, a "super strict" reading of EU health regulations for animals brought into the EU was applied, Mr Flack said.
Under EU rules, bovine animals must be accompanied by a veterinary health certificate upon entry, detailing "requirements in relation to BSE".
Mr Flack wrote to European Parliament President Antonio Tajani, and Bulgarian Prime Minister Boyko Borissov to stop what he called "a travesty of justice".
Penka was placed in quarantine and on Monday the Bulgarian Food Safety Authority said it had given her a clean bill of health and removed the death sentence.
Mr Flack said: "The original decision lacked all humanity and sensible judgment.
"I am so pleased that things have been reconsidered and a kinder approach is being taken.
"Sadly, animals face deplorable treatment every day all over the world, but if just one blatant wrong can be righted, then it is worthwhile having a go."