Godwit birds released after WWT spring flood rescue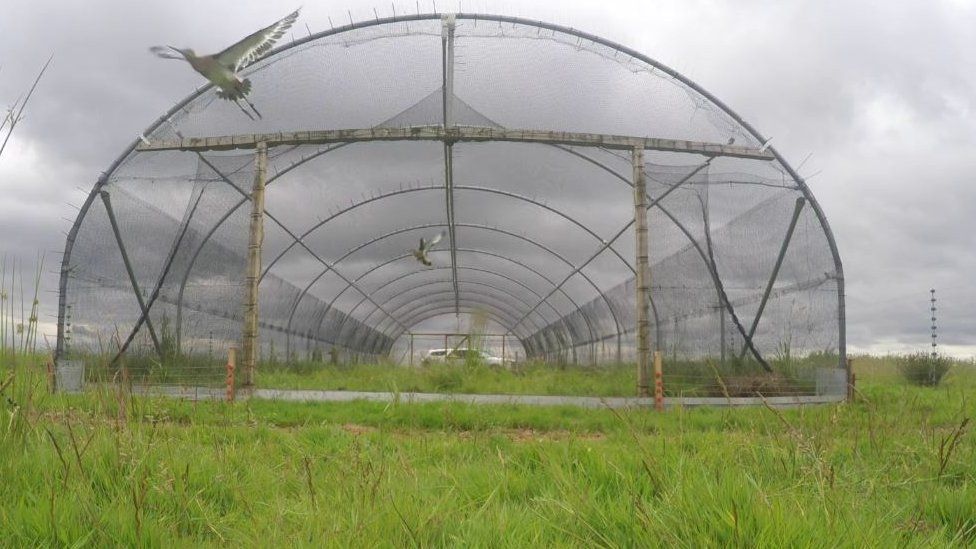 Conservationists have released 21 rare black-tailed godwits, some of which were hatched from eggs rescued from mud during early spring floods.
There are fewer than 50 breeding pairs of godwits in the UK.
It is the second time they have released the birds as part of a five-year partnership with the RSPB.
Project Godwit uses a technique known as "head-starting", in which eggs are collected in the wild and the chicks raised to fledging in captivity to boost their survival chances.
Fifteen of those eggs hatched and the hand-reared birds are part of the latest release.
The young birds are expected to spend time on the Fens and join up with wild birds before migrating to southern Europe and Africa for the winter.
Eight black-tailed godwits from last year's release returned to the Fens this summer after travelling south.
"Over the next few weeks we'll check on [the newly-released birds] daily to make sure they're OK," Nicola Hiscock, from WWT said.
"But then, they'll be off on migration and we probably won't see them again until they return in the next year or two."
Project Godwit is now in its second year, and a total of 49 birds - which were once extinct in the UK - have been reintroduced to the Fens.
Related Internet Links
The BBC is not responsible for the content of external sites.