Tanyalee Davis: Disabled comedian 'amazed' by support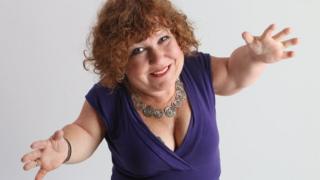 A comedian who criticised a train firm after she was "humiliated" for using a disabled space for her mobility scooter has thanked the public for their support.
Tanyalee Davis, who lives in Norwich, said a Great Western Railway (GWR) service guard threatened to call the police if she did not leave the space.
Ms Davis said she was "amazed" by the support she had received.
The government said the treatment was "entirely unacceptable".
GWR said on Tuesday that staff who saw the video were "collectively horrified".
Ms Davis said: "I can't tell you how amazed I am by the amount of support we have received through YouTube and the BBC and ITV. I feel very honoured."
She said she wanted to raise concerns but did not want the guard sacked.
"The last thing I want to happen is someone to lose their livelihood," she said.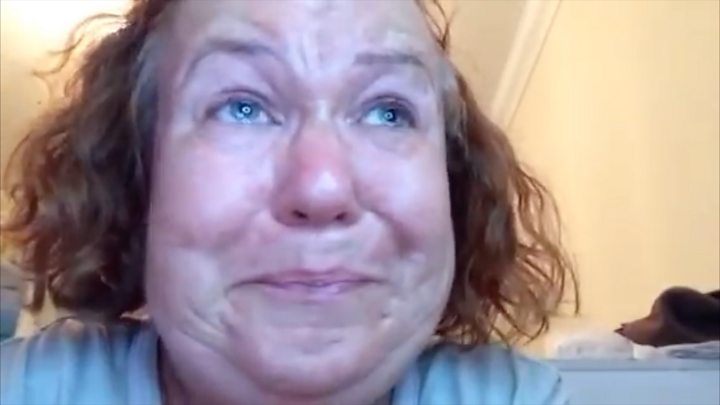 Ms Davis added that she was just wanted to highlight problems she has been encountering for the last 15 years.
A Department for Transport spokesman said: "It is clear that the way the guard treated Tanyalee was entirely unacceptable and it is right that the operator has apologised for this. We expect all train companies to do everything possible to make travel easy for disabled people."
Canadian-born Ms Davis, 47, who has a form of dwarfism, was travelling on the 11:00 service from Plymouth to London on Sunday with her partner, Kevin Bolden, who filmed the incident on a mobile phone.
She was told to move from the unreserved space after a young mother asked to use it for a pram.
Ms Davis said she felt "personally and publicly humiliated" after the guard threatened to call the police.
Dan Panes from GWR said on Tuesday: "We got it wrong, it made no sense. A wheelchair space is a wheelchair space, it's not for luggage or pushchairs."
He confirmed that an investigation is under way.