Norfolk hospital plans 'in-patient' care at home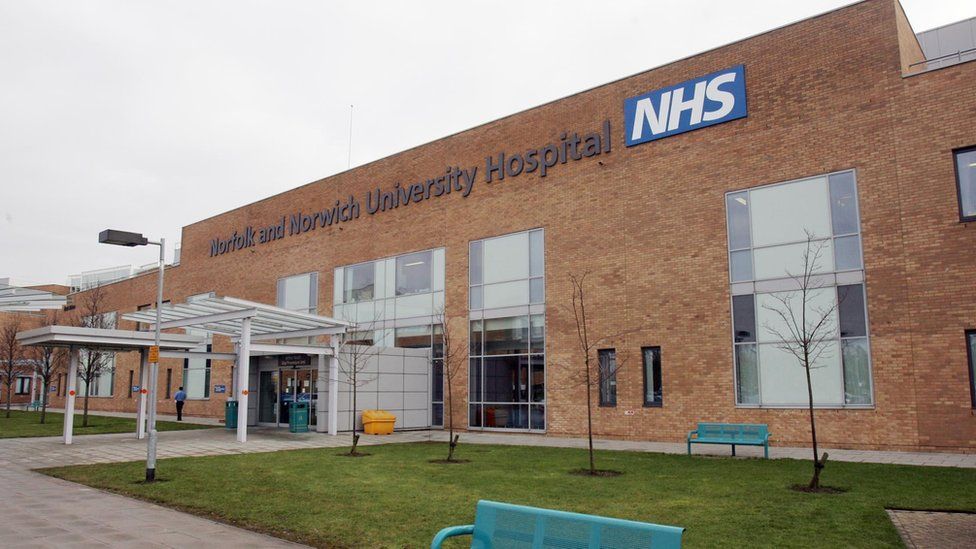 A hospital preparing for forthcoming winter bed pressures has confirmed plans to treat dozens of people classed as "in patients" at their own homes.
Norfolk and Norwich Hospital has approved plans to trial its "virtual ward" later this year.
A hospital spokesman said the idea was in response to "very high levels of demand last winter".
The Royal College of Nursing (RCN) said it would support the scheme as long as there was "suitable investment" in it.
Up to 30 patients will be treated at home with regular visits from nursing staff during the hospital's 12-week trial.
It is part of a range of measures planned to ease bed pressure expected which also includes adding an extra 42 beds in the hospital and "increasing capacity at the emergency department" so patients arriving by ambulance are assessed more quickly.
The patients to be treated at home are expected to include those on long-term antibiotic therapy, with complex wound dressings or needing multiple insulin dose administration, the hospital said.
Helen Maw, senior officer for Norfolk and Suffolk with the RCN, said: "Pressures [have an] impact on NHS services in our region the whole year round.
"Extra beds are needed to deal with pressures, but we have a shortage of nurses to staff the beds due to years of underinvestment in the training of nursing staff.
"Evidence shows that standards of patient care rise and fall in line with the number of nurses, so having the right staff in the right place is critical.
"We would support efforts by trusts to tackle the problem of NHS pressures as long as there is suitable investment in any initiative in order to ensure patient safety."
The virtual ward approach is already being carried out by NHS hospitals across the country.
Related Internet Links
The BBC is not responsible for the content of external sites.