Norfolk County Council proposes children's centre closures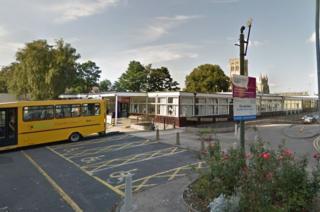 The majority of Norfolk's children's centres could close under council proposals.
Norfolk County Council has recommended shutting 46 out of 53 centres when their contracts end in September 2019.
The remaining seven will serve as hubs, one for each district in Norfolk, providing outreach services instead.
The council, which has launched a consultation about the proposals, said it wanted to create a more consistent service that met the needs of families.
In February the authority announced the children's centre budget for 2019 had been cut from £10m to £5m.
At present about 23,000 under-fives use the centres annually.
Norfolk County Council said between 60% and 70% of its work with families was via the centres' outreach staff.
Penny Carpenter, chairman of Norfolk children's services committee, denied that the changes were a result of funding cuts.
"By spending our money on frontline services, rather than buildings, we'll be able to provide more focused one-to-one and group support, with a more consistent service across the county.
"About a quarter of those families who live in areas of greatest need are not accessing children's centre services at the moment and we want to develop a service that gives them the support and help they need for their children," she said.
She added the new plans included "significant investment over four years to develop new ways of working".
The county council could not confirm how staff jobs would be impacted as a result of the changes being proposed.
The consultation results will be discussed by children's services committee in January 2019 with a decision agreed by full council in February or March.