Norwich drug dealer sold to undercover police officer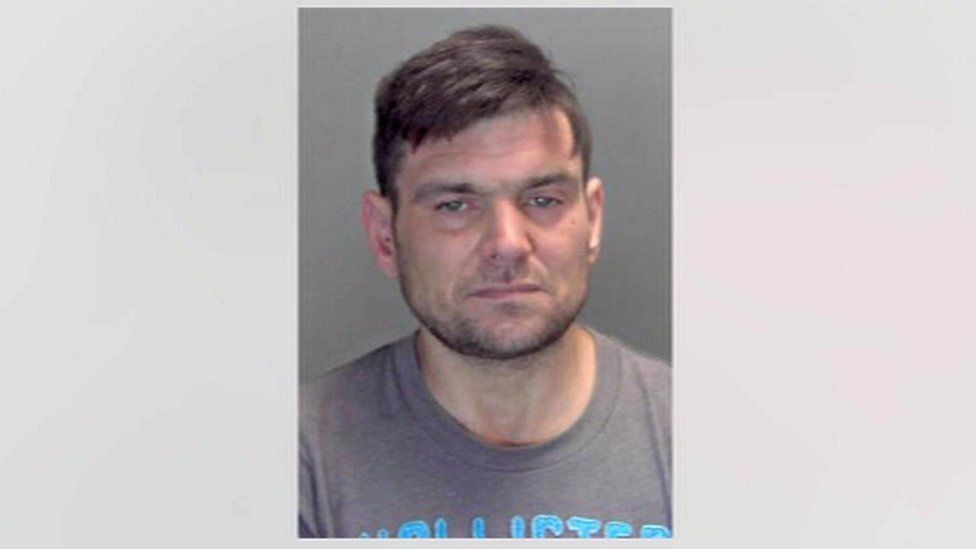 A man who was filmed by police selling drugs to an undercover officer has been jailed for three years.
Sean Walpole, 43, from Coltishall, Norfolk handed himself in to a police station after seeing himself on a wanted list.
Norwich Crown Court heard he was involved in "county lines" drug dealing.
He was caught on camera in January selling three wraps of crack cocaine for £20 to the officer in Norwich.
Norfolk Police then put him on a Top Ten Most Wanted list and appealed for information on his whereabouts.
County lines is the name given to organised gangs, usually based in big cities, who establish networks of people, sometimes children or vulnerable adults, in smaller towns and use dedicated mobile phone lines to supply drugs.
The court was told Walpole became involved in selling drugs after his marriage broke down.
He became addicted to drugs and was forced to work for drug dealers to pay off his debts.
Walpole, of Rectory Road, admitted conspiracy to supply drugs at a hearing two weeks ago.
In mitigation, his defence said he had removed himself from the dealers and returned to his matrimonial home.
Justice Andrew Shaw told him he must serve at least half his sentence in prison and half on licence.
"Controlled drugs ruin the lives of those who become addicted to them, those who deal in them and destroys the lives of ordinary people," the judge said.
"It reaps nothing but misery across our society."
Related Internet Links
The BBC is not responsible for the content of external sites.