'Racist' sauce name to be dropped at Norwich restaurant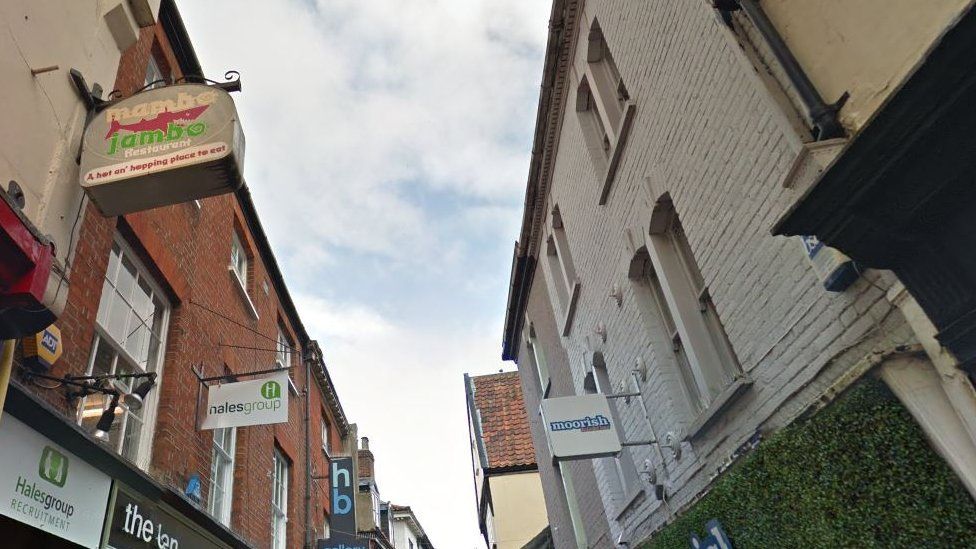 A restaurant has pledged to stop using a sauce name after being accused of "racism".
Mambo Jambo in Norwich used the phrase "Cotton Pickin" to describe a black pepper sauce.
Osa Odeh, 39, of Norwich, saw it on the menu and raised concerns that the term was associated with slavery in the southern states of the USA.
Mambo Jambo said the whole ethos of the restaurant was opposed to racism and it would be taken off its menu.
Mr Odeh said he had concerns about the sauce and the "racist associations of the phrase" and how it refers to slavery.
He said he welcomed the decision to stop using the name.
"I'm pleased the restaurant has acknowledged my concerns," he said.
Restaurant manager Natalie Pye said Mambo Jambo provided food inspired by Texas and Tennessee in the US and this was the first time in 25 years that concerns about the sauce's name had been raised.
Ms Pye said she was "shocked" the restaurant could be accused of racism.
She said the restaurant employed "diverse staffing and recruitment".