Kerri McAuley murder: Joe Storey risk 'not recognised'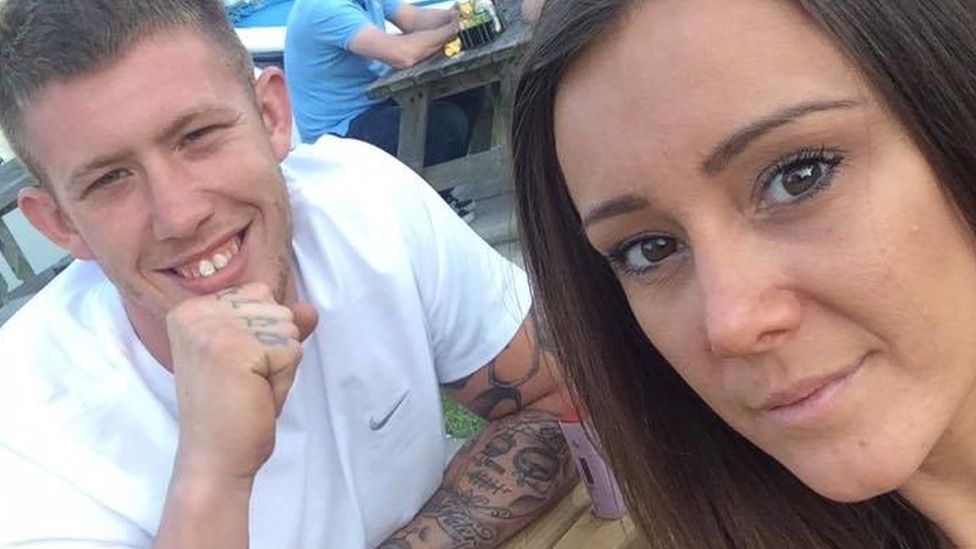 The risks posed by a "sadistic" killer were "not fully recognised" before he battered his ex-girlfriend to death, a report said.
Joe Storey, 27 murdered Kerri McAuley, 32, at her Norwich flat in January 2017 and then took a "blood-smeared selfie". He was jailed for life.
The report said Storey was 18 when a probation officer said he "has the potential to inflict fatal harm".
The review panel said he evaded "the level of monitoring that he deserved".
Storey killed mother-of-two Miss McAuley by numerous punches to the head, effectively smashing every bone in her face.
In sentencing, the judge said it was "one of the worst cases of domestic violence that have come before the courts".
Two years before he killed Miss McAuley, Storey was also sentenced to a two-year community order, with a supervision requirement and completion of rehabilitation, after assaulting a previous girlfriend.
But his rehabilitation course kept being pushed back by the probation service, the Domestic Homicide Review Report revealed.
The report by the Norfolk County Community Safety Partnership (NCCSP) - which does not name the perpetrator or his victim - looked at how the police, probation, the Crown Prosecution Service and social services acted before the killing.
Storey's domestic abuse began at the age of 14 and he had a string of convictions relating to five previous partners.
He was subject to two restraining orders relating to two previous girlfriends, and was given a further order in September 2016 for an attack on Miss McAuley.
He had been due to stand trial for the assault but the case was dropped when Miss McAuley would not give evidence. The report said an adjournment would have allowed police to find out the reasons why she changed her mind.
The report found "rehabilitation with this man simply didn't work", with the NCCSP unable to unearth any evidence of rehabilitation during his three spells in prison.
At the time of Miss McAuley's death the probation service was "significantly under-resourced", the National Probation Service eastern division director Steven Johnson-Proctor said.
His probation officer had nearly double the expected workload, and the service tried to balance the court-imposed rehabilitation order with Storey's employment and "got that wrong", Mr Johnson-Proctor said.
He said the service had since recruited 20 trainee probation officers in Norfolk and Suffolk but was "still 18% under-resourced".
Among its 32 recommendations the NCCSP asked the Ministry of Justice to look at longer prison sentences for repeat violent offenders, with mandatory rehabilitation while in prison, and the adequacy of staffing in the National Probation Service.