Kerri McAuley murder: Joe Storey past 'should have been shared'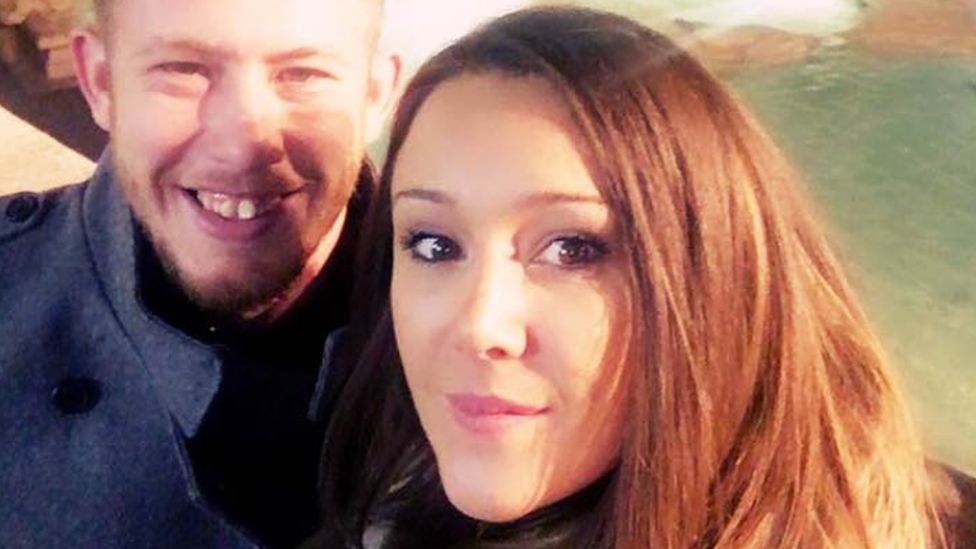 The mother of a woman who was beaten to death by her "monster" ex-boyfriend has said knowing about his past could have saved her life.
Kerri McAuley, 32, who had two young sons, was murdered by Joe Storey in her Norwich flat in January 2017.
A review of the case found the risks posed by Storey were "not fully recognised" by agencies involved.
Lesley McAuley said: "Sadly and bewilderingly, vital information was not shared with Kerri or her family".
Miss McAuley was beaten to death by Storey, who broke every bone in her face then took a "blood-smeared selfie".
Then aged 26, he had been abusive to five previous girlfriends.
It also revealed police contacted Miss McAuley to explain Clare's Law - the right to know her partner's violent criminal past - after he assaulted her in July.
She did not attend a meeting or let the officer into the house, the report found, adding "we cannot know for certain [Storey] was not in the flat".
In December there was a "missed opportunity" when officers spoke to Miss McAuley but were unaware of the pending disclosure, the report said.
Mrs McAuley also criticised police for the "careless decision" not to remand Storey after the July attack, when she was beaten and suffocated by Storey at her flat.
She eventually escaped out of a window, called 999 and named Storey, saying she feared for her life.
The report found there was no record of why Norfolk Police released him after his arrest.
At his trial for common assault, no evidence was offered by the Crown Prosecution Service (CPS), which did not pursue the case when Miss McAuley did not give evidence.
The report said more should have been done to find out why she had changed her mind and to consider a victimless prosecution.
Storey was instead given a restraining order - his third, which he disregarded.
Ms McAuley said: "Kerri was brutally murdered by a monster, who was enabled to do so as a direct result of a catalogue of significant failings by those who are charged with our public protection.
"The only time women were safe from this monster was when he was in prison or under some form of supervision.
"Tragically Kerri was afforded no such regard at a time when she was so desperately vulnerable, and is now no longer with us."
Norfolk Police said pending Clare's Law disclosures are now placed on the police system for all officers to see.
The CPS said it was undertaking work to "strengthen our response" to domestic abuse cases.