Norfolk Chief Constable Simon Bailey to leave force after 35 years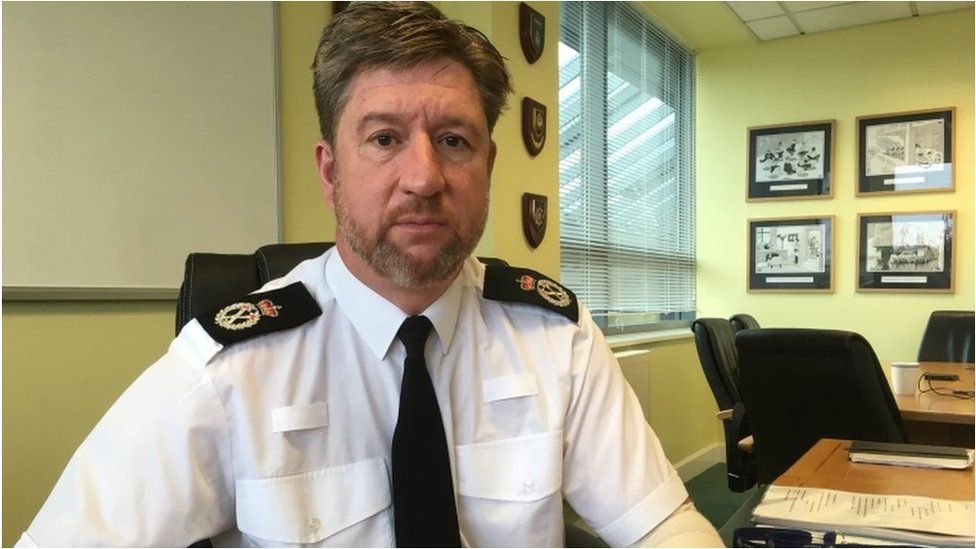 A chief constable is to step down in June after 35 years' service with the police.
Norfolk's Simon Bailey has announced he will retire after leading the county's constabulary for eight years.
Mr Bailey is also the national police lead for child protection investigations, as well as for violence and public protection.
He said he was "extremely proud" to have led Norfolk Police, but "the time has come to look to pastures new".
Norfolk Police said he was the first officer in England and Wales to have risen from police constable to chief constable of the same force.
"The force has faced many challenges, including the last year policing in a pandemic and I am indebted to the support given to me from a dedicated and talented team of chief officers, alongside that of our Police and Crime Commissioner," he said.
"I also want to take this opportunity to thank... my officers and staff for their hard work, commitment and dedication... making Norfolk Constabulary a force to be truly proud of."
He added his national work had given him the chance to work with a "dedicated and passionate" team, which has led the police response to some of the "biggest challenges within law enforcement today".
Mr Bailey, who worked as a detective in King's Lynn and Norwich, was seconded to the National Crime Squad in 1998 where he oversaw undercover investigations into organised crime groups.
In 2000, he was seconded again to the Rosemary Nelson murder inquiry in Northern Ireland for three years before returning to Norfolk as a detective superintendent and rising further up the ranks.
Mr Bailey attended Wymondham College and Norwich City College and has a Cambridge University master's degree in criminology and police management.
Norfolk County Council's leader Andrew Proctor said: "I'd like to thank Simon for his tireless work to keep our communities safe.
"He has been a strong leader locally and has played a prominent role nationally.
"I have enjoyed working closely with Simon and his team and I wish him well for the future."
Related Internet Links
The BBC is not responsible for the content of external sites.