Covid-19: Great Yarmouth borough has highest rise in 'pings' from app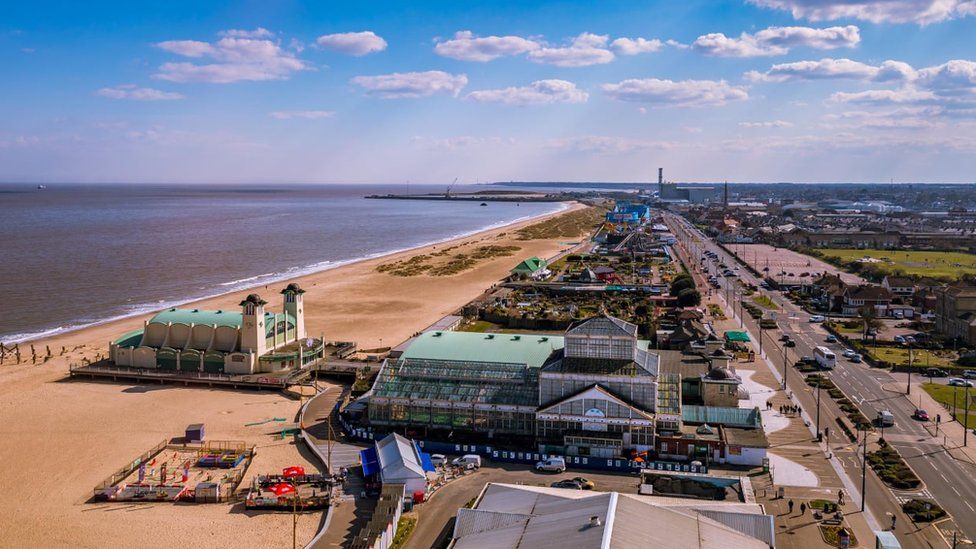 An area of Norfolk has had the biggest week-on-week increase in people told to isolate by the NHS Covid-19 app of any district in England.
In Great Yarmouth borough, 1,212 alerts were sent in the week to 14 July, up 183% from 429 the previous week.
East Suffolk had the second-biggest increase, with alerts up by 130%.
The district, where the the Latitude Festival is under way, had 2,032 alerts in the week to 14 July, up from 885 previously.
Some businesses have complained alerts are leading to serious staff shortages.
However, some fully-vaccinated key workers will be exempt from self-isolating if they are "pinged" by the app as a close contact of a positive case.
Self-isolation for all fully-vaccinated people notified by the app as close contacts is due to be scrapped by 16 August, although there are calls for this deadline to be brought forward.
The app alert is advisory only and not enforceable by law, unlike a phone call from the Test and Trace team.
How does the NHS Covid app work?
People in England and Wales can download the NHS Covid app.
If you are using the app and spend enough time close to another person with it, you will receive a "ping" alert if they later test positive for Covid-19 and share the information with the app. The app uses the Bluetooth signal to determine whether your phone had recently been within 2m of theirs for at least 15 minutes.
If you are "pinged" you are advised - but not legally obliged - to self-isolate for up to 10 days.