Norwich: Drug spiking rise prompts hospital test pilot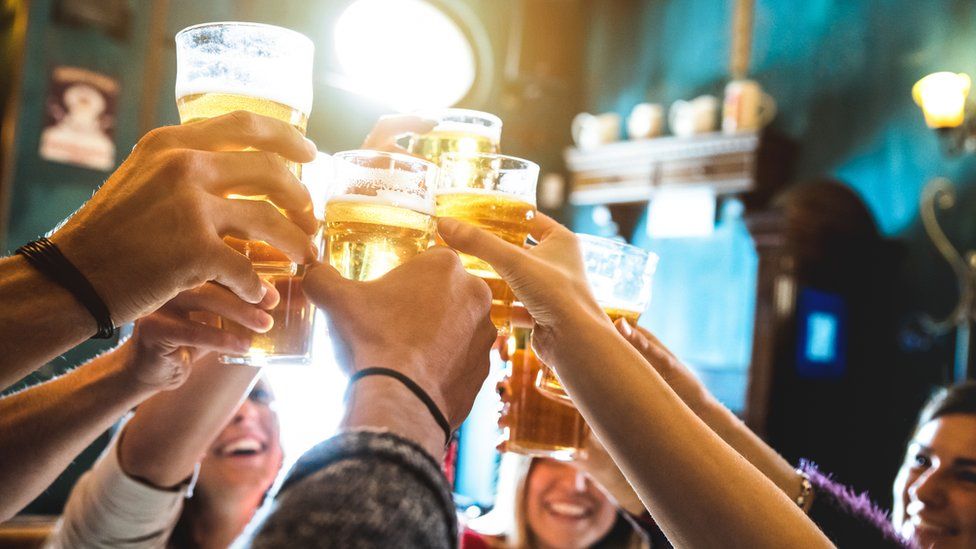 People who fear they have been spiked on a night out will be able to take a laboratory test straight away, thanks to a hospital pilot scheme.
Norfolk and Norwich University Hospital has set up the project due to the rise in reports of people being injected and having drinks tampered with.
Anti-spiking kits will be available at Norwich venues over Christmas to anyone who thinks they have been drugged.
Pilot creator Michelle Frost said: "It is a hugely important campaign."
The biomedical scientist, from the hospital, said: "We aim to learn more about spiking so we can better tackle it together.
"Although the results won't be immediate, it gives an opportunity for laboratory-quality detection with the ability to detect very small amounts of drugs, which has never been offered locally outside the hospital for spiking before."
It is believed there have been about 90 spiking cases across Norfolk since October.
These have been accompanied by a rise in admissions to casualty departments by those worried they have been targeted.
The six-week Anti-Spiking Campaign will gather information on how widespread the problem is; assist medical staff in treating people and raise awareness that spiking is a criminal offence.
If successful, and funding is available, the campaign will be rolled out more widely.
All anonymous samples will be tested for substances connected with spiking, with results sent out via encrypted barcodes.
Ch Insp Ed Brown, of Norfolk police, said it would work with the hospital so it could help tackle the problem.
He said: "We have seen that reports of spiking are on the increase in the county.
"This is a great campaign that will give reassurance to the public when someone believes they may have been spiked."
Related Internet Links
The BBC is not responsible for the content of external sites.