Northampton lion statues are roaring success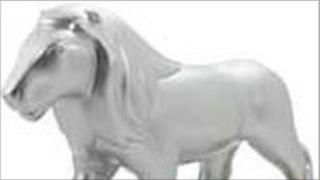 Lion statues which have been seen around the streets of Northampton are being removed to be sold at auction.
The 5ft (1.53m) lions, each with a different design, are being returned to the artists who created them.
The 40 lions will then be auctioned on 23 September with proceeds split between the Born Free Foundation and the Cynthia Spencer Hospice.
The event has been organised by the borough council and arts and education company Wild in Art.
The council said the project had been a success and attracted visitors to the town.