Missing woman's body found on Suffolk beach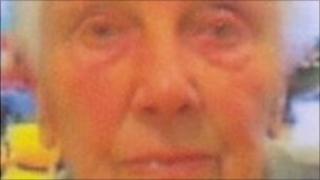 A body found during a search by police and the coastguard in Suffolk is that of an 83-year-old woman who went missing during a beach walk.
Joyce Parker was last seen at Pakefield, walking along the beach towards Lowestoft, on Tuesday morning.
She was found adjacent to Pakefield Cliffs on Thursday evening. The death is being treated as unexplained.
Mrs Parker, from Kettering, Northamptonshire, was on holiday with her husband, also in his 80s.
He had become tired during the walk and returned to their accommodation while Mrs Parker continued.