Clergywoman in speed-reading Bible bid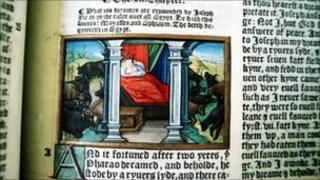 A clergywoman will attempt to speed-read the Bible to raise money for charity.
The Rev Mary Garbutt, 65, will read aloud a King James Bible, which contains almost 800,000 words, within four days later this month.
The Northamptonshire and Leicestershire-based rector will start at about 0600 BST, stopping only for meals, before finishing late.
"I am going to be speed-reading as fast as my mouth will go," she said.
She is hoping to raise money for her seven churches and charitable projects in western Kenya.
She and her husband have read the Bible in its entirety each year for the past decade, she added.
Mrs Garbutt is rector in Arthingworth and Harrington with Oxendon and East Farndon, Maidwell with Draughton and Lamport with Faxton.