Historical garden in Watford given legal protection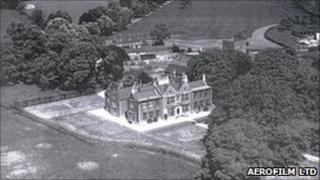 An 18th Century garden and medieval settlement just outside Watford village has been given legal protection.
The site, known as Watford Park, has been found to be of national importance.
English Heritage has granted the park Scheduled Ancient Monument status.
Adrian Snook, who did the research on the site, said:" What we found was some very formal rectilinear 18th Century developed gardens with amazing features."
This gives historians and archaeologists an opportunity to find out more about the village and gardens.
Research began because Watford Lodge Wind farm, a local company, submitted plans to build five windfarms in that area.
The land was originally surveyed by the Royal Commission in 1981. It found buried remains and parts of a sunken village.
Mr Snook said: "We always knew that there was something there but we didn't realise what we had until further investigation."