Park sports facilities in Northampton win grants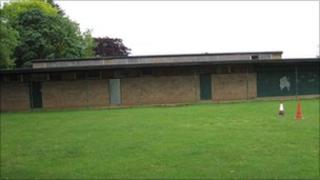 Sporting facilities in Northampton have been awarded a £58,210 grant from the Football Foundation.
The grant will help fund the £193,000 refurbishment of changing rooms at Dallington and Kingsthorpe Park in Northampton.
The rest of the money will be provided by Northampton Borough Council.
Trini Crake, council cabinet member for parks, said the facilities were well-used by sporting groups and in need of refurbishment.
"Refurbishing these facilities doesn't just benefit the sports and community groups; it also enhances their appearance for the enjoyment of all park users," she said.
"The extra funding from the Football Foundation is a real boost."
Funded by the Premier League, The FA, and the Government via Sport England, the Football Foundation is the nation's largest sports charity.