Building begins on new custody suite in Northampton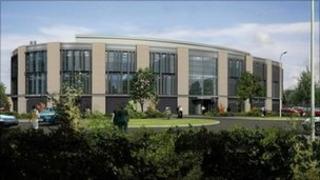 Work has begun on building the new Criminal Justice Centre in Northampton.
The centre, on the business park in Brackmills, will provide 50 new police cells and upgraded custody facilities, as well as more office space.
It will be used for people being prepared for court appearances, as well as for anyone detained overnight or for questioning.
The new building was needed to replace the force's existing custody facilities which were too small and outdated.
It is due for completion by the middle of 2012.