New BMW depot in Northampton to create 200 jobs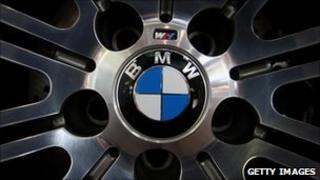 Up to 200 jobs are set to be created at a new multi-million pound distribution depot for BMW cars in Northampton.
Work started this week on building the warehouse at ProLogis Park, Pineham, which will become the regional distribution centre for the BMW group.
Parts for BMW, Mini and Rolls Royce cars will all be housed at the depot.
The 42,000 sq m (10 acres) building has been designed with high levels of insulation and a system for re-using rainwater.
The facility is set to be completed by January 2012.