Volunteers needed to identify birds in Northamptonshire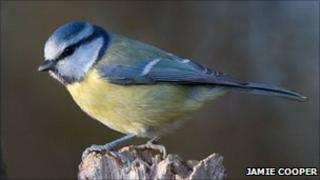 More volunteers are needed to help survey the activities of birds and wildlife in Northamptonshire.
They will listen out for birds singing in the Bradlaugh Fields, Glapthorn Cow Pastures, Old Sulehay and Twywell Hills and Dales nature reserves.
Help will be given to willing volunteers wishing to further their birdsong identification.
Experts say it will help them respond to the birds' needs.
Juliette Butler, from the Wildlife Trust, said: "The surveys enable us to compare year-on-year the fluctuations in bird species.
"Birdsong is something which becomes easier with practice and the repetitive nature of the surveys really helps."
Henry Stanier, the Wildlife Trust's ecology groups officer, said: "It's a great way to really appreciate the sounds our reserves can offer and the wildlife benefit in the process."