Campaigning to help parents protect their child online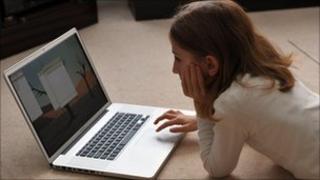 Eight primary schools in Northamptonshire are campaigning to help parents protect their children online with a new magazine.
Digital Parenting covers topics such as pornography as well as safety on social networking sites like Facebook.
The magazine also teaches parents how to monitor their child's internet use.
Chris Hill, head teacher at Eastfield Primary School, said: "We need to demystify the internet and help keep parents in the loop."
He added: "Some parents are petrified about using the internet and can feel that they are playing catch-up with their children.
"So we think this magazine will help the process."
The schools will be handing out the magazine to parents and guardians after school.
Jonathan Baggaley, from the Child Exploitation & Online Protection centre (CEOP) believes that all children should use the internet but to learn how to use it safely.
"There are many creative opportunities on the internet that we encourage children to explore," said Mr Baggaley.
"However, there are people that use the internet to groom children online and this is where parents need to teach their children how to stay safe.
"I commend the schools taking part in this initiative."
Other schools taking part in the campaign are: Boothville Primary School; St Gregory's Primary School; Cedar Road Primary School; Headlands Primary School; Bridgewater Primary School; Weston Favell Primary School and Abington Vale Primary School.