Black entertainment awards event taken to US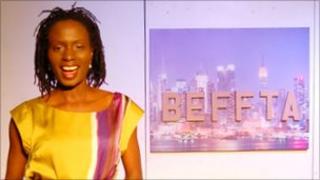 A woman who launched an awards scheme recognising the black community's role in the UK entertainment industry is taking the event to the US.
Pauline Long, from Northampton, launched the annual Black Entertainment, Film, Fashion, Television and Arts awards in 2009.
After getting e-mails from entertainers wanting the event in the US, Mrs Long is taking it to Los Angeles.
"The amount of interest in my awards ceremony is amazing," she said.
"Coming from Northampton this really is a great achievement for all the people involved."
The idea for the awards came from her experience working with musicians, DJs and fashion designers.
She said: "There really are some hugely talented black people within the industry that are not being recognised.
"This awards ceremony is to help them get the recognition they deserve."
The first ceremony in Los Angeles will be staged next year.
Mrs Long said: "This will be good for the US as even though they have other black entertainment awards for top famous people, we are recognising the people behind the scenes."
BEFTTA has been running in the UK for three years, with its third showcase being held this October at London's LightHouse venue.
The UK BEFFTAs will continue to run annual alongside the US version.
Nominations for the BEFFTA UK 2011 this October is under way, with hundreds of applications being received.
Previous winners include comedian and presenter Eddie Kadi and comdienne Angie Lemar.