Miss GB contender from Northampton faces fraud charges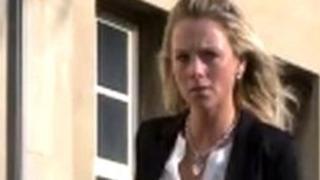 A 28-year-old former Miss Great Britain competitor from Northampton and her ex-partner have been charged with falsely claiming more than £22,000 in benefits.
Rachel Hatton is accused of two counts of false representation and fraud while living with Nathaniel Simon.
Ms Hatton, of Grange Park, denied all three charges when she appeared before Northampton magistrates.
Mr Simon, 36, of Grange Park, denies claiming benefits while living with Ms Hatton.
Ms Hatton is also accused of false claims of housing benefit, council tax and income support and fraud over a legal aid application.
Both were released on bail to reappear at the court for a committal hearing on 2 March.
Ms Hatton hit the headlines in 2010 after becoming the first single parent or divorcee to be allowed to enter the Miss Great Britain competition.
The mother of one won the regional title of Miss Warwickshire before going on to the finals of the contest.