Violent criminals targeted by Northamptonshire police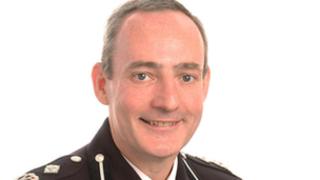 Tackling violent crime will be the top priority for Northamptonshire police in the coming year, the force's chief constable has said.
New figures show that the number of violent offences recorded by Northamptonshire police increased by 5.3%, to 10,398 incidents last year.
Chief Constable Adrian Lee has pledged £500,000 to be spent on initiatives to tackle the increase.
"Next year we want to have a big impact on violent crime," he said.
Staff redeployed
Mr Lee said staff might be moved from other areas to man the project.
"We need to look at what resources we have got, how we use those resources, so some resources that were looking at serious acquisitive crime or other aspects of types of work will be moved to violent crime," he said.
"Through the budget we have set aside £500,000 and that's been supported by the county council with their £300,000.
"There is money available and there will be staff changes to ensure that we can address violent crime next year."
The force is also set to do more to tackle repeat offenders as the numbers of robberies increased by 9.4% - 711 incidents, and theft by 8.4% - to 12,777 recorded incidents.
Mr Lee said: "Those involved in re-offending, in violent crime and stealing offences will be the target for Northamptonshire police."