Corby council leader Tom Beattie defies Cube resignation call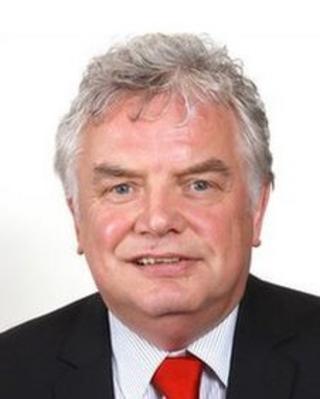 A council chief at the centre of a multi-million pound development row said he will defy calls for his resignation.
Corby council's Conservative group called for Tom Beattie's resignation, accusing him of suppressing information over the Corby Cube's £12m overspend.
The Tories claimed he "deliberately misled the public" ahead of the May 2011 elections.
But Mr Beattie said he had "no intention of resigning".
The Conservative group drafted a written request that he stand down following a BBC Radio Northampton interview where Mr Beattie denied financial information relating to the Corby Cube overspend had been suppressed for political purposes.
The allegation was made in a report on the Cube which was leaked to the BBC last month.
The Conservative group said Mr Beattie's refusal to address a lack of transparency at the council made his position as leader "untenable".
Mr Beattie responded: "I have absolutely no intention of resigning and will continue to work hard for the residents of Corby and help provide them with the borough and services that they deserve."
The total cost of the building is thought to have been about £47.5m.