Wellingborough's Castle theatre contract agreed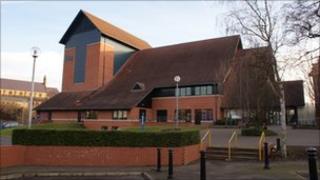 A 10-year contract to run a Northamptonshire theatre has been awarded following months of negotiations.
The Castle theatre, in Wellingborough, has been run by The Castle Limited since the venue opened in 1995.
The contract, awarded by Wellingborough council, means the charity will continue in the role.
Gail Arnott, the charity's executive director, said the deal meant the theatre would have a "stable future".
"We are very pleased," she said. "It formalises a stable future which shows belief in what we do and the quality of the work."