Victorian chapels restoration complete in Northampton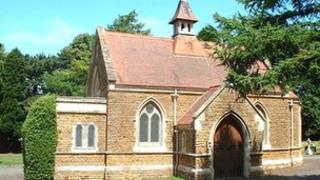 A £67,000 project to restore two Victorian chapels in Northampton has been completed.
Chapels in Kingsthorpe and Towcester Road cemeteries were restored as part of a Northampton Borough Council scheme to safeguard the town's architecture.
The work on both chapels began in January when workmen restored the period floorings and made some minor outside repairs.
The chapels were thought to be designed by Augustus Pugin in the 19th Century.