Five-screen cinema proposed for Daventry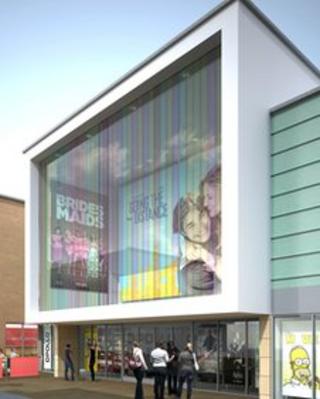 A five-screen cinema will be at the heart of a £50m plan to revamp Daventry town centre.
The Mulberry Place project will also boast more than 65,000sq-ft of shopping space and a library.
Among the retailers will be a supermarket and a petrol station.
Throughout June, residents will be able to comment on the development before the plans are submitted to Daventry District Council.
Chris Over, from Daventry District Council, said: "This project would not only extend opening hours and increase footfall in the town centre but also attract more retailers, restaurants and cafes."
Developers Henry Boot said it would submit the plans to the council in July.