Northampton Arts Collective gets £50,000 to renovate building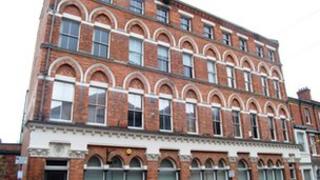 A group of artists in Northampton is to receive £50,000 to renovate its new building.
The new premises, on Guildhall Road, will have space for exhibitions and studios for artists to work.
The money was given to the Northampton Arts Collective (NAC) by the West Northamptonshire Development Corporation.
The NAC had to move from the Fishmarket on Sheeps Street because a new bus interchange is to be built there.
Northamptonshire County Council, which owns the building, is also making financial contributions to bring the building up to standard.
The borough council has also agreed to provide £25,000 a year to the group over the next three years.
Work is expected to start at the end of July with the first phase expected to be completed in November.