Daniel McCullagh funeral in Woodford after River Nene death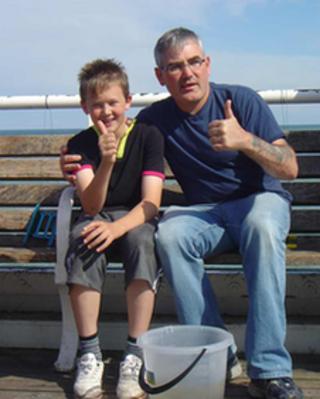 The funeral has been held for a teenager from Northamptonshire who drowned in the River Nene.
Daniel McCullagh, 15, died on Tuesday, 24 July at Woodford Lock. Witnesses said he was swept away by strong currents.
The church service was held at St Mary's in Woodford followed by a private burial for family and friends.
The Reverend Canon John Hall who took the service said the community was saddened by the loss.
Daniel went missing while swimming in the lock at about 15:00 BST. His body was found down river towards Denford just over three hours later.
Gabriel McCullagh, Daniel's father has recently called for safety improvements around waterways.
He said: "The last thing I want to happen is to find out this has happened again because nobody has sat up and done anything about it."