Corby David Ross death detectives in plea to shoppers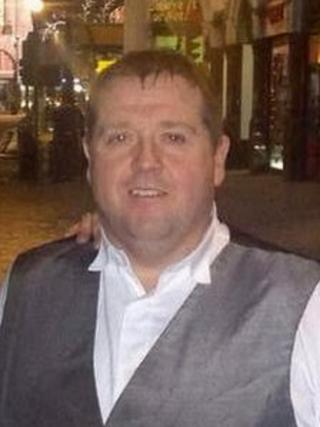 Shoppers in Corby have been asked to help police investigating the murder of a nightclub manager whose body was found at a nearby hotel.
David Ross, 39, was found in the Village Express Hotel in The Jamb on 17 December. He had suffered head injuries.
Police said they are keen to speak to anyone who visited The Chocolate Shop in The Jamb before 09:00 GMT that day.
Officers are also keen to eliminate people picked up on CCTV.
"We know the shop is busy before that time selling newspapers and the like," said Det Ch Insp Martin Kinchin.
"We need to speak to anybody who shopped there in the morning, or who parked outside, or close to, the shop.
"We believe some of these people will be unaware that they may hold information that is important to the investigation.
"Secondly, from CCTV in the area of The Jamb we can see a number of people going about their day-to-day activities and would like to quickly eliminate these people from the investigation."
Mr Ross was well known in Corby and was involved in the management of the Rubix club in the town. He also worked as a taxi driver.