New leader in charge of Northamptonshire's child safety board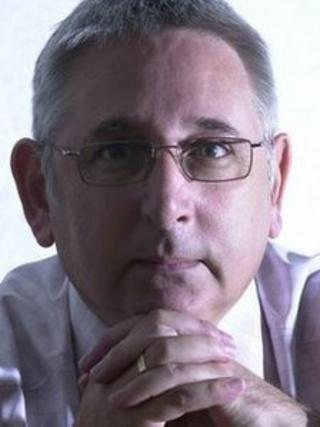 The man who took over Haringey Council in the wake of the Baby Peter case is the new head of Northamptonshire's child safeguarding board.
Kevin Crompton has started his role as the independent chair of the county's Local Safeguarding Children Board.
His appointment was announced after Ofsted was called in to look at the county council's child protection services last week.
An earlier multi-agency inspection revealed a "number" of concerns.
Issues were raised by a joint inspection by bodies including the police, the Care Quality Commission and the county council, but their nature has not been revealed.
The results of the Ofsted inspection are due to be published on 20 March.
Mr Crompton was chief executive of Haringey Council for two years until last summer.
His work at the London council included improving children's services after the death of Peter Connelly.
The 17-month-old was found dead in a blood-stained cot in August 2007, with more than 50 injuries, despite being on the at-risk register and receiving 60 visits from social workers, police and health professionals over eight months.
His mother, her boyfriend and his brother were convicted of causing his death.
Mr Crompton has also been chief executive of Luton Borough Council and currently chairs two other child safeguarding boards in Sutton and Merton in London.
The last chair of Northamptonshire's board, Janet Galley, left in December.