Northamptonshire social workers 'frustrated and undervalued'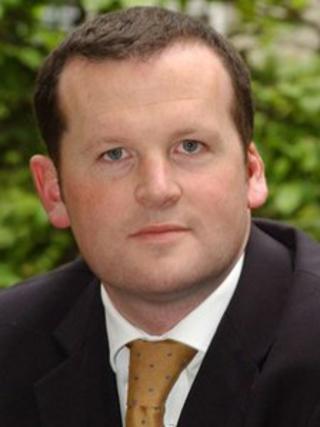 Social workers in Northamptonshire are frustrated and feel undervalued, the director of the county's young people's services has said.
In a message to staff at the county council, Alex Hopkins said he had been "impressed and humbled" by their work since February's Ofsted review.
Inspectors found the county's child protection services to be inadequate.
Mr Hopkins said any staff who had concerns or suggestions on improvements could email him directly.
"In the month since Ofsted published its report into child protection services, I've had the chance to meet and talk with many of you," Mr Hopkins said in the message.
"What comes across loud and clear from my conversations with you is your frustration.
"You feel that you haven't been listened to and those of you working in social care teams don't feel as valued as other services or departments."
'Weaknesses identified'
Ofsted inspectors found that, in most cases, people whose job it was to keep children safe took action quickly when they were at risk of serious harm.
But they also rated services as inadequate and said senior people within the council and other agencies did not work together well enough to improve life for those in most need.
In his message to staff, Mr Hopkins said the Department for Education was to examine the council's response to the review.
"We will be expected to demonstrate that we have a deliverable and sustainable improvement plan to tackle the weaknesses identified in the Ofsted inspection," Mr Hopkins said.
"I am confident that we will be able to reassure them that we are taking the right action to turn our situation around."