Silverstone to develop 'heritage hub' with lottery grant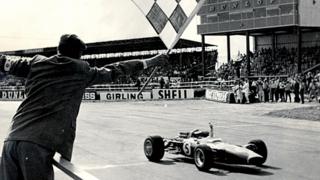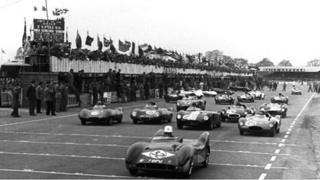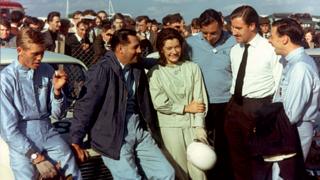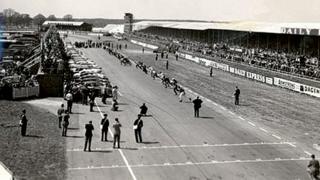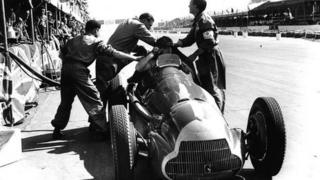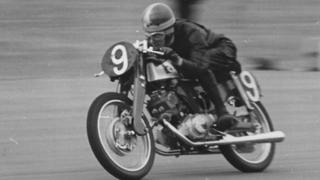 The history of Silverstone racing circuit will be recorded in a new "heritage hub" after it sealed a £9.1m grant from the Heritage Lottery Fund.
The organisation said vintage cars, an "immersive" cinema and multimedia collections will be included in a makeover of its visitor centre.
The hub will also include a 200-seat lecture theatre and an education suite.
Sir Jackie Stewart said the grant was "hugely important" in helping motorsport reach a "wider audience".
The Northamptonshire circuit held its first race in 1948 and has hosted the British Formula One Grand Prix 47 times, among many other motor racing events.
'Special memories'
The funding comes after a successful bid from the circuit's owners, the British Racing Drivers Club.
The hub will aim to showcase the full history of the circuit for the first time and provide a year-round attraction for racing fans.
Recordings of ex-racing drivers will give visitors an insight into what it is like to drive around the circuit and plans are in place to host bus tours of the track.
Sir Jackie said: "I am very pleased to hear that such an important initiative is under way.
"Silverstone holds a unique place in the history of motorsport, having hosted the first ever World Championship Grand Prix in 1950. It holds special memories for me and I am proud to have won the British Grand Prix in 1969 and 1971.
"This grant is hugely important as a first step in helping the British Racing Drivers' Club and Silverstone to ensure that the heritage of the site, and that of British motorsport, can reach a far wider audience than before and cement its importance for future generations."
It is anticipated about 50 jobs will be created at the hub.