Corby disability sports club reopens after Paralympic boost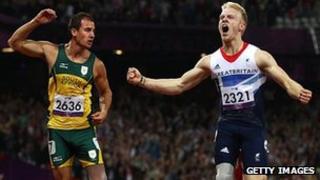 A sports club for disabled people is to start up again after last year's Paralympic Games created a surge in interest.
The NRG Disability Sports Club in Northamptonshire will run weekly at Corby's Lodge Park Sports Centre, with a taster day being held this Friday.
The club, run by the borough Council, will be available for anyone over the age of eight.
Sports on offer at the club include archery, boccia, tennis and cricket.