Parliament discusses attacks on football referees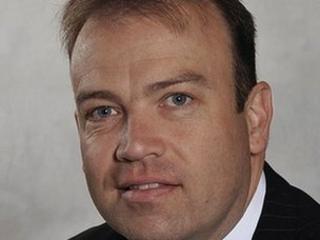 Attacks on referees by footballers could be reduced if players faced prison, an MP said.
Daventry MP Chris Heaton-Harris led a Commons adjournment debate calling on the Government to insist assaults on referees are not tolerated.
The Conservative MP, who is also a referee, said football authorities had tried to reduce the number of attacks.
But he claimed some incidents should be treated as grievous bodily harm by the criminal justice system.
The 45-year-old, who refereed his first match aged 12, said: "I hear lots of stories that people aren't being charged, as the police and Crown Prosecution Service (CPS) believe the footballing sanctions of an amateur player being banned for a year or five years is enough.
'Finishing touch'
"But in some cases when you are talking about grievous bodily harm (GBH) or aggravated assault that's not enough.
"The Government can't instruct the police to arrest people or the CPS to prosecute but it can send quite a strong message this should not be something that is tolerated.
"Football has done as much as it can," he said.
"The icing on the cake, the finishing touch, the thing that will make a big difference is if a footballer playing on a Sunday morning thinks spending a couple of years in jail will be the consequence for assault or GBH, then he might not do it."
Mr Heaton-Harris said he had not been physically assaulted during his career but he had visited the police on one occasion.
He said this was after a player told him he had a copy of the referees' directory and knew where he lived.