Daventry 'impaling' stabbing death jury discharged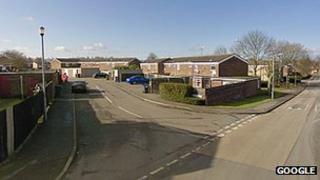 A jury has been discharged in the murder trial of a man who claims his wife slipped and impaled herself on a knife.
Errol Anglin, 47, denies stabbing Christine Haye-Levy, 36, at her home at Jervis Close, Daventry, in December.
Northampton Crown Court had heard she escaped through a window and was found collapsed nearby in Grenville Close. She died in hospital.
The trial is expected to begin with a new jury on Wednesday.
It had begun on Monday, with the jury dismissed on Tuesday afternoon.