Dead Northampton coin dealer Giuseppe Miceli a 'wonderful guy'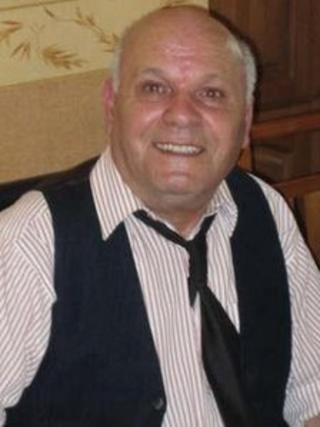 A 72-year-old man believed to have been murdered at the weekend was an "old fashioned coin dealer" who had been in the trade for more than 40 years.
Giuseppe Miceli was found dead after suffering head injuries at his home in Bants Lane, Northampton, on Saturday.
Phil Mussell, who is director of a coin magazine in which Mr Micelli placed adverts, said he had known him for 30 years and he was "a gentleman".
A 40-year-old Wellingborough man has been arrested on suspicion of murder.
Well-liked
"You meet people from all walks of life, but it's very rare to find such a nice gentleman," Mr Mussell said.
Mr Miceli is thought to have lived in Sicily before he moved to England.
He ran the Giuseppe Miceli Coin & Medal Centre business from his home.
"He didn't travel much, he kept himself to himself... he didn't do the coin fairs or have the internet.
"He would send over typed or handwritten lists that we had to type up for adverts," said Mr Mussell.
Mr Miceli was well liked by his fellow coin dealers.
Three months ago, when he announced his retirement, Mr Mussell's magazine Coin News ran a competition to choose a coin design to commemorate Mr Micelli's work.
"He was so pleased with the coin medal feature in the magazine and was showing everyone," Mr Mussell said. "He was a wonderful guy."