Northampton MP Brian Binley retires to 'do other things'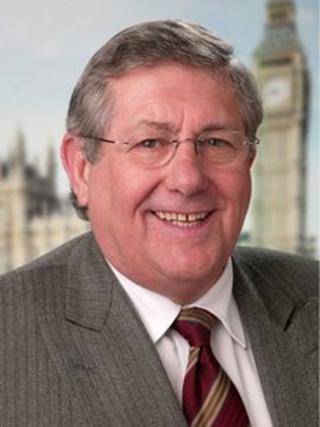 A Northamptonshire MP has announced he will stand down at the next election as he feels he is too old for the job.
Brian Binley, Conservative MP for Northampton South, will be 73 by the time of the 2015 election and said 10 years in Parliament was "enough".
"Whether I have 10 years left, or even 20, there are other things I want to do," he said.
Mr Binley, a keen Northampton Town football fan, has been a member of the Conservative Party since 1958.
He established the Northampton Alive project to regenerate the town and boost its economy over the next 15 years, and said he hoped to continue working on the scheme.
Mr Binley was diagnosed with cancer - "a low-grade lymphoma" - earlier this year, but said he was now in remission.
"I was always told my disease was manageable and I now say to people, 'If you have to have cancer, ask for the menu and ask for a low-grade manageable one'."
He added: "We are now taking applications from people wishing to be the next MP for Northampton South."