Northamptonshire children safeguarding reviews pledge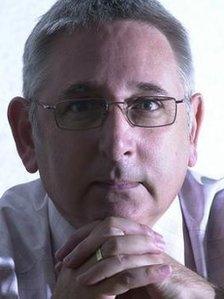 The board that investigates the deaths of children in Northamptonshire has pledged to complete six outstanding cases by March next year.
Serious case reviews take place after children die from abuse or neglect but concerns were raised over publication.
The board looks at lessons councils, police and others could learn.
Child safeguarding board chair Kevin Crompton said outstanding reviews will be released before his first year in office ends but one will remain secret.
Ofsted inspectors released a damning report on Northamptonshire County Council's children's services in March and described its performance as "inadequate".
The review of child protection services was triggered when an inspection highlighted a number of concerns including delays in publication of serious case reviews which needed to be made public within six weeks of an inquiry starting.
Officers also told social workers and others that they must get better at listening to children and sharing information about risks to them.
Kevin Crompton, who took over Haringey Council's children's services in the wake of the Baby Peter case, was appointed chair of Northamptonshire's safeguarding children's board in March.
He said delays in case review reports were caused by the complexity of the issues involved.
But he said all the outstanding serious case reviews would be dealt with and reports published by the end of his first year in office.
"With four or five complex cases running at the same time and a limited number of people working on them there were delays.
"It was a matter of sitting down with people and finding ways to solve the problem.
"Two of the case reviews are ready for the committee to sign them off and one will be completed in September, so three are in the pipeline.
"One is subject to criminal proceedings so these need to be completed before release and new information came to light at a late date on another and delayed publication.
"The sixth would not be published because there was a need to protect the identities of children involved," Mr Crompton said.
He denied that any damage had been done to victims or families by the delay in publishing the serious case reports.
"The damage, I believe, is not being open to the public by not publishing."
Related Internet Links
The BBC is not responsible for the content of external sites.