Corby disabled teenager gets apology from college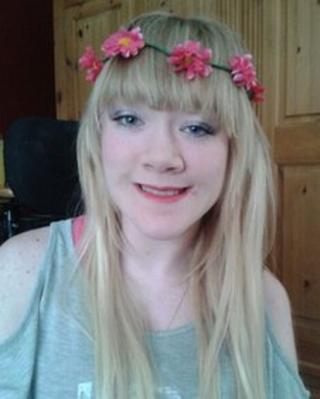 A teenager with cerebral palsy who claims she was prevented from starting a beauty therapy course has been offered an apology.
Georgie Ready, 18, will join the course at Tresham College in Corby, Northamptonshire, this term.
Miss Ready said she was told she could not take the course as she would be unable to hold a nail varnish pot.
Tresham's principal Stuart Wesselby apologised and said there had been a misunderstanding.
The college also said it was "committed to equality and inclusion".
The teenager has been a student at the college's Kettering campus for the past two years and was given one-to-one support.
She uses a wheelchair and said her cerebral palsy affects her arms and legs.
Study support offered
She said she was delighted after the apology and was looking forward to joining the course.
Mr Wesselby said: "This complaint has been of utmost importance to us to resolve as quickly as possible.
"We apologise to Miss Ready for any confusion that may have arisen during the college enrolment.
"The college enrolment process aims to ensure that learners are enrolled on to the right course at the right level to achieve their qualifications and career ambitions.
"At no point was Miss Ready advised that she would be unable to join the course to study beauty.
"I can assure Miss Ready and her family that she would continue to be given every support by Tresham whilst studying her chosen course."