Local elections 2014: Daventry retained by Conservatives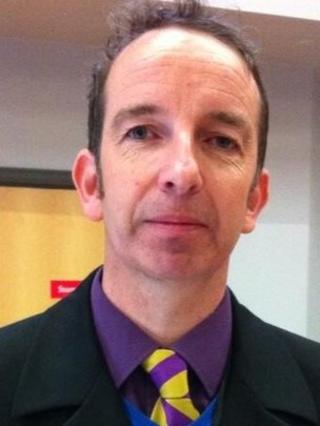 The Conservatives have held enough seats in Daventry to ensure they retain control of the district council.
They now have 11 places on Daventry District Council, Labour has four and the Liberal Democrats have one.
The UK Independence Party picked up two more seats but lost one, giving them a total of three.
Voting took place across Northamptonshire for the European Parliament elections and the count will take place on Sunday.
Chris Miller, Conservative leader of the council, who did not stand in this round of elections, said: "This has been one of the hardest elections to predict the outcome.
'Reasons to protest'
"You have to congratulate the UKIP candidates. They've fought a very hard campaign and Labour did as well."
Labour's Ken Ritchie was defeated by UKIP in Drayton ward.
"It is a protest vote," he said.
"Of course there are people with reasons to protest and I'm not suggesting that people who vote UKIP are necessarily racist or don't have a hope for the future.
"But there's an element of protest that's been fuelled by having a district election on the same day as a European Parliament election."
Sean Connors from UKIP, who beat Mr Ritchie, said he was "over the moon" with his win.
"We're a bit of a one-man operation at the moment but the people of Daventry saw the effort we put in during the three weeks.
"It's clear they're not happy with what's happening in Daventry - they want to see change.
"They've given me the opportunity to make that change for them and that's what I'm planning on doing."