East Northamptonshire middle schools to be scrapped in education shake-up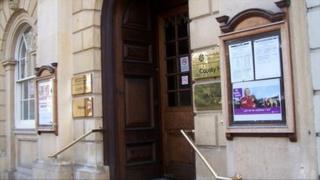 Plans to scrap middle schools in east Northamptonshire and move to a two-tier system of primary and secondary schools are set to be approved.
The Conservative-run county council is being recommended to back the plan with the aim of improving education results.
Watchdog Ofsted has highlighted the need for improvement at the area's middle and upper schools.
The plans for Oundle, Thrapston and Kings Cliffe will be discussed at a cabinet meeting on Tuesday.
The changes were in response to population growth and the need to boost attainment, the council said.
Vital importance
Matthew Golby, Conservative cabinet member for learning, skills and education, said: "The area's educational attainment is concerning and there's a strong case to argue that the current system is not serving the children and young people well."
The Labour group is concerned that the timing for moving to two-tier education has been governed by Prince William School in Oundle and its feeder schools becoming academies.
"They were now able to change their admissions policies and age range," a spokesman said.
"It is of vital importance that the pupils' education is not badly affected by the transition, if or when it takes place.
"We believe there should be both a secondary school in Thrapston, and a good offer of both traditional and vocational courses for 11-19 year olds in the Oundle area."