Northampton cats' deaths 'caused by antifreeze'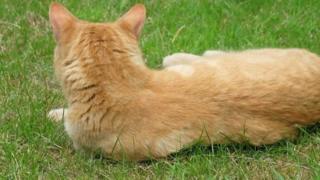 Six cats have died in the past month in Northampton after being poisoned with antifreeze, police believe.
The animals were being temporarily homed by an animal charity in Obelisk Rise, but were not being kept in cages, Northamptonshire Police said.
A post-mortem examination on one of the cats revealed it died of kidney failure due to ingesting antifreeze. The five others displayed the same symptoms.
Police are investigating how the cats may have come into contact with it.
Two cats were found dead on 10 May, three between 17 and 19 May, and one on 8 June.
Vets believe that some chemicals found in antifreeze have a sweet taste cats find attractive.