Northampton cat deaths: Seventh animal poisoned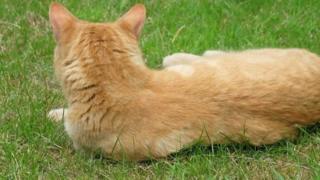 A seventh cat has been found dead in Northampton after a spate of suspected antifreeze poisonings, police have said.
The animal was found dead on Wednesday, while six others were discovered between 10 May and 8 June.
The cats were all being temporarily homed by a charity in Obelisk Rise but were not kept in cages.
A post-mortem examination on one animal revealed it died of kidney failure due to ingesting antifreeze.
The other cats all displayed the same symptoms.
Sgt Wyn Hughes, from Northamptonshire Police, said officers were investigating if cats were being "deliberately" poisoned.
"I advise cat owners to be particularly vigilant and appeal for householders to check for any accidental spillage of antifreeze," he said.