Corby car crush victim Scott McKimmie killed starting vehicle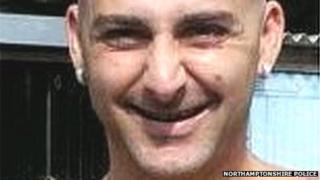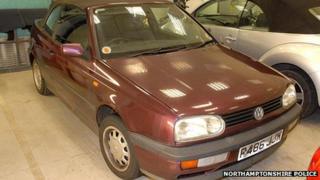 A man who was killed outside a pub in Northamptonshire was crushed under his own car when it moved as he started it under the bonnet, an inquest has heard.
Scott McKimmie, 39, of Lavender Close, Corby, was found in The Phoenix pub car park on Beanfield Avenue in the town early on 18 February.
An inquest at Kettering heard his VW Golf Cabriolet would only start if wires under the bonnet touched.
Coroner Anne Pember recorded an "accidental death" verdict.
The inquest heard that the car had a fault and Mr McKimmie had to start it by turning on the ignition and then lifting the bonnet to touch two wires to turn over the engine.
A traffic police investigator carried out a number of tests which were filmed for a DVD shown to the coroner and Mr McKimmie's family.
These revealed that if the car was in first or third gear it would move forward and not stall.
When Mr McKimmie was found the bonnet was up and its stay in place.
He died from chest asphyxiation caused by the car rolling forward and crushing him.