Glamis Hall closure: Campaigners claim council using delay tactics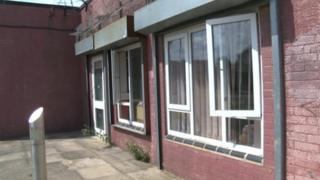 Campaigners fighting to keep open a Northamptonshire day care centre for the elderly are to delay taking legal action against a council.
Glamis Hall in Wellingborough costs £170,000 a year to run and maintain leading the authority's resources committee to call for its closure.
Campaign lawyers said the council asked them to delay its judicial review bid.
The resources committee is to meet in public on 16 September to decide the future of Glamis Hall, it said.
The campaigners have made it clear their agreement is temporary and they will still consider taking legal action if the borough council continues to delay making a decision.
Heather Saunders, who is running the campaign, said those who used Glamis Hall should have been consulted.
Users, carers and residents drew up a 10,000 signature petition to save the centre after the decision to shut it was made in a closed session.