Northampton's David Mackintosh claims Lib Dems 'cannot be trusted'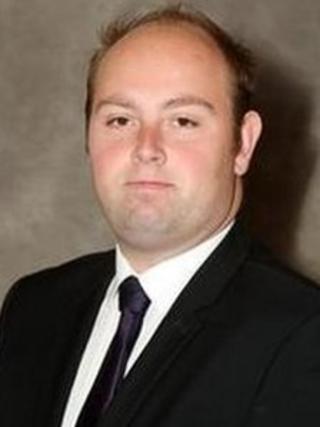 A council plans to cut consultation on urgent issues because an opposition party "cannot be trusted".
If Northampton Borough Council has to make an emergency decision in future only ruling party and official opposition leaders will be consulted.
Tory council leader David Mackintosh said change was needed after the Lib Dems leaked sensitive information.
Lib Dem leader Sally Beardsworth denied this and said constitution change to be debated on Monday was "undemocratic".
Under the current constitution rules the chief executive has the power to make a quick decision on an issue if a "delay would seriously prejudice the interests of the council or the public".
But all council group leaders and the chairman of the scrutiny committee must be consulted.
New rules would restrict consultation to two party leaders and the scrutiny committee chairman.
Going against transparency
Mr Mackintosh said: "We have been made aware by members of the media that sensitive information shared with the Lib Dems as part of the democratic process has been repeatedly passed to them by the Lib Dems.
"The Lib Dems could not be trusted when they ran the borough council, and it seems some things never change."
The Lib Dems have four members out of 45 on the Conservative-run council. Labour has 14 seats and there is one Independent.
Mrs Beardsworth said: "I have never shared confidential information with the media.
"This is a totally undemocratic step to exclude one part of the council.
"Mr Mackintosh is always talking about transparency but this goes entirely against it.
"It means we cannot question these decisions, which is our job as an opposition.
"I would like evidence of information being passed on. I am also seeking advice if the change is legal."
The changes will be debated at the council's meeting on Monday.