Wellingborough's Glamis Hall day care centre to close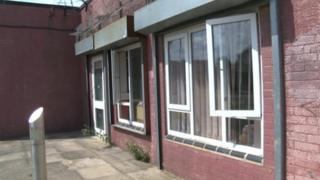 A Northamptonshire day care centre for the elderly is to shut despite 10,000 people petitioning against its closure.
Glamis Hall in Wellingborough was outlined for closure in June to save the borough council £170,000 a year.
Proposals to keep it open to allow more time to discuss its future were turned down after a council vote on Tuesday.
The authority said it would negotiate with any third parties that wanted to take over running it. Campaigners are seeking legal advice over the closure.
The centre is due to close on 31 December.
The Conservative council's decision to shut Glamis Hall provoked opposition from residents and opposing parties and led to a Tory councillor resigning.
In 2011, two private companies were invited to take control of Glamis Hall but neither bid was deemed suitable.
Paul Bell, leader of the Borough Council of Wellingborough, said correct procedures over the closure had been followed.